More Items coming soon!
If you make a purchase and there's an issue, please send me an e-mail! Cerulean.graphics@gmail.com.
I don't have too much here just yet, but you can buy comics, stickers, and other art/Dark Horse related products. Thanks for any purchases you make!
Free shipping on any orders $50 or higher.
Dark Horse Items
Dark Horse, Act One
$7.50 plus shipping. This is a hard copy 80#, saddle-stitched, glossy, 36 page 5 in x 7 in comic book. It's in the style of a US comic, but has higher quality, heavier paper. It's an amerimanga! There are several full color images, and an image created just for the comic! You can preview the comic itself by reading Act One! *some pages are dedicated to legal stuff, and there's an acknowledgement page. It's mailed to whatever address you input.
Digital Copy, Act One
$3.00. This digital version is the hard copy comic converted to .pdf: extra image included! I think the only difference is the back cover might say "U.S. $3.00" for the cost. Oh, and you can't hold it, feel, smell it…err…that's creepy. I TOTALLY don't do that! >.> I'm gonna need an e-mail to send the .pdf (this I think can be done though PayPal.

Dark Horse Sticker Pack 1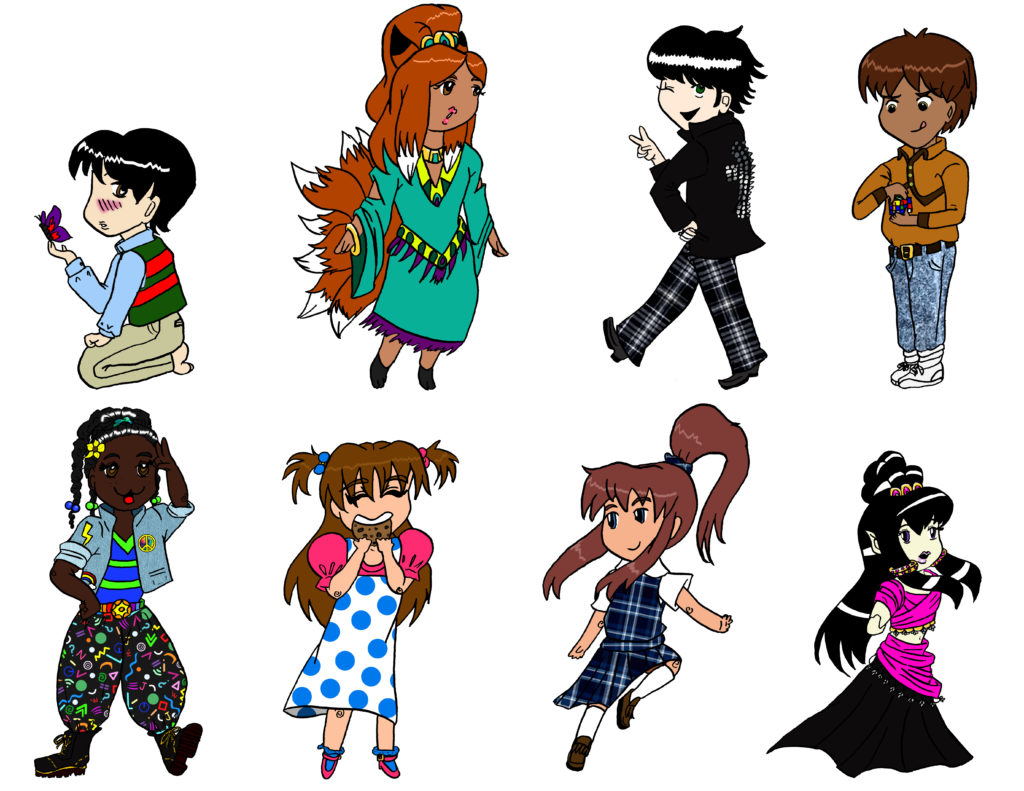 $4.50 + Shipping. Set of 8 (!) retro chibi stickers. Printed on 135 g/m2 (?) glossy photo sticker paper, and cut out so you don't have to do the work! Each character is approximately 3 in. tall. Background is white.